On a weekly basis, I get a lot of inquires about my voiceover services.  Luckily many of those turn into work, and a fair number turn into regular clients.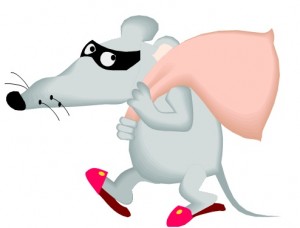 Every once in a while, though, an inquiry comes through that just smells like a scam right from the start.  The one below had that "scam odor" right when I saw the subject line:
Subject: Studio Inquiry.
Hello,
My name is Andrea Purdon from M&G Investment International United States. I want to know if there is any availability for hiring of your studio and recording services if possible. If there is availability, kindly let me know about the dates and the quotes.
They are looking forward to Arrive on 4th of July 2011. The ONLY mode Of Payment is :Visa , Master or Amex Card.
Write me immediately with an update on the list of all the services you can offer and available at that time. Call me anytime.
Mr Andrea Purdon.
One of the things that points to this being a scam is the second paragraph, "They are looking forward . . ."  Who are "they?"
But, just to be sure, I did a quick Google search for Andrea Purdon and found these:
In the emails posted in each of those links, the wording of the email is very similar to the one I received.  About the only difference is the service requested and the date the service is needed.  I wasn't surprised in the least, since I pretty much knew it was a scam the second I read the email.
My guess is that the scam would be them overpaying me for my services and expecting me to provide a refund.  Then I would find that the original payment was bogus, and I would be out the amount refunded.  I didn't fall for this scam, and I hope no one else does.
So to answer the question posed above, "Why is Andrea Purdon trying to scam me?
Andrea Purdon is a scammer who is trying to steal my money.